CP5 - EURO TO INTERNATIONAL
This plug converts a Euro CEE7 plug to the old BS546 plug and SABS 164-1.
ENQUIRE ABOUT THIS PRODUCT
Standards
Fully approved to all relevant National standards. Product complies with current RoHS standards.
Colours and quantities
Black / White.
M.O.Q is 250 orders must be in multiples of 250.
If you require fewer products click here to go to our distributors page.
Technical information
Material
Thermoplastic PP Cadmium Free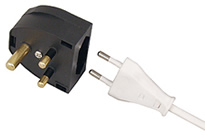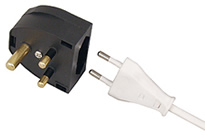 2.5A EUROPLUG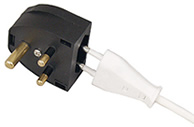 EUROPLUG INSERTED INTO CONVERTER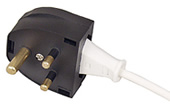 PLUG FULLY SECURED WITH SCREW